Product Information:
5650W Photovoltaic Solar Panels are certified for the most challenging environmental conditions. This 560W Photovoltaic high-power monocrystalline solar panel operates at 21.90% efficiency to maximize the light absorption area.
Features:
Product Details:
Glass
Antireflective glass
Translucency of normal luminance is increased by 2%
Module efficiency is increased by 2%
Self-cleaning option
Service life as long as 25 years (30 years optional)
Solar Cell
Uniform color
High PID resistant
Low Breakage rate
High shunt-resistance
High model efficiency of 20%
Frame
Conventional frame
Seal lip design-glue injection
Serrated-clip design tensile strength
Split Junction Box
Heat dissipation
≥IP67 protection level
Innovative Full-Glue filled
Waterproofness Junction Box
Overall Features
Widely using of the most popular and mature type of modules for solar system
High power output and highest conversion efficiency of 21.90%
Anti-reflective and anti-soiling surface reduces power loss from dirt and dust
Outstanding Performance in low-light irradiance environments
Excellent mechanical load resistance: Certified to withstand high wind loads (2400Pa) and Snow loads (5400Pa)
Positive power tolerance: 0~+5W
More Information:
All with A Grade for on-grid & off-grid use for residential and public rooftop and ground mounting
Solar panels are a clean source of energy that use the sun's rays to convert them into electricity or heat.
Our clean energy solutions provide electrical power as a way to decarbonize and transition to clean energy in our mission to combat climate change.
Reliable Quality
Positive power tolerance : 0~+5W
100% EL Double-inspection ensures modules are defects free
Modules Binned by Current to improve system performance
Potential induced Degradation (PID) Resistant
Warranty
12 years for products defects in materials & workmanship
12 years for 90% of warranted minimum power output
30 years for 80% of warranted minimum power output
30 years liner warranty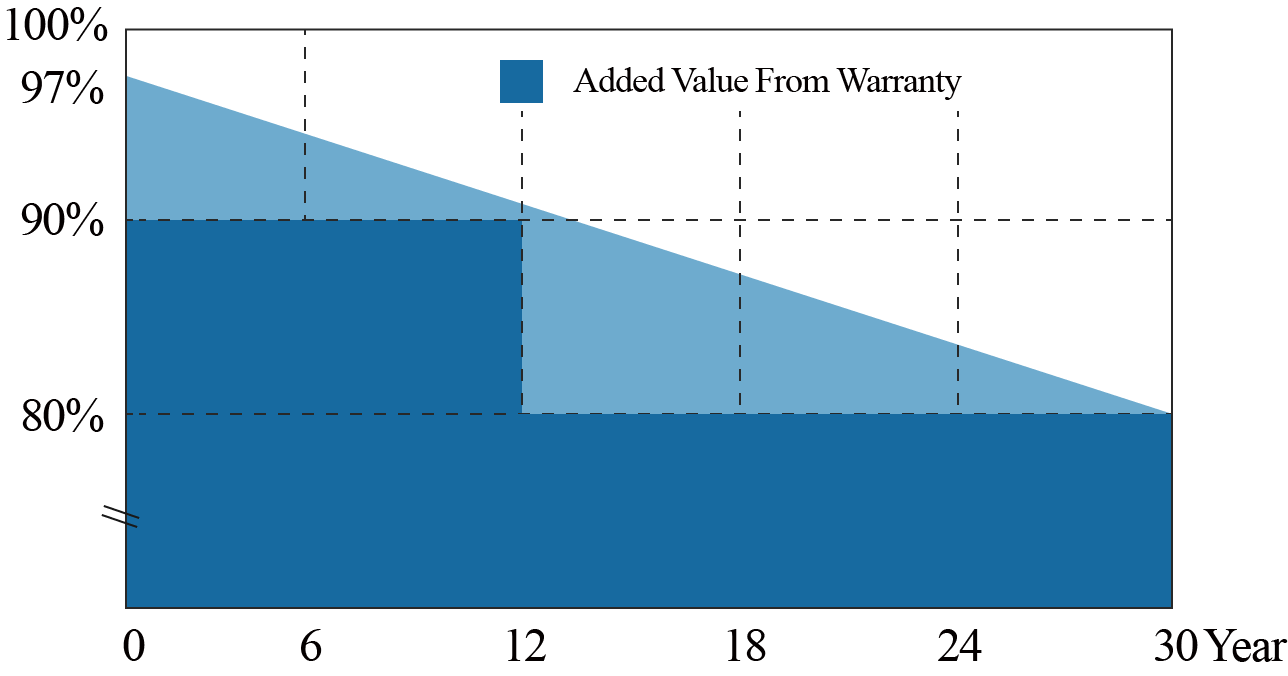 Certifications
ISO9001/14001
CE
TUV
IEC
61215
61730
Safety Class II