Product Information:
670W Photovoltaic Solar Panels are certified for the most challenging environmental conditions. This 670W Photovoltaic high-power monocrystalline solar panel operates at 21.60% efficiency to maximize the light absorption area.
Features:
Product Details:
Multi Busbar Technology
Improves efficiency of modules
Offers better appearance
Half Cut Technology
Under the same shadow condition
Lower power loss than full cell
Frame
Conventional frame
Boost bearing capability
Prolong service life
Serrated-clip design tensile strength
Split Junction Box
Reduced internal power loss
Ensures model running safety
Overall Features
Widely using of the most popular and mature type of modules for solar system
High power output and highest conversion efficiency of 21.60%
Anti-reflective and anti-soiling surface reduces power loss from dirt and dust
Outstanding Performance in low-light irradiance environments
Excellent mechanical load resistance: Certified to withstand high wind loads (2400Pa) and Snow loads (5400Pa)
Positive power tolerance: 0~+5W
More Information:
All with A Grade for on-grid & off-grid use for residential and public rooftop and ground mounting
Solar panels are a clean source of energy that use the sun's rays to convert them into electricity or heat.
Our clean energy solutions provide electrical power as a way to decarbonize and transition to clean energy in our mission to combat climate change.
Reliable Quality
Positive power tolerance : 0~+5W
100% EL Double-inspection ensures modules are defects free
Modules Binned by Current to improve system performance
Potential induced Degradation (PID) Resistant
Warranty
12 years for products defects in materials & workmanship
12 years for 90% of warranted minimum power output
30 years for 80% of warranted minimum power output
30 years liner warranty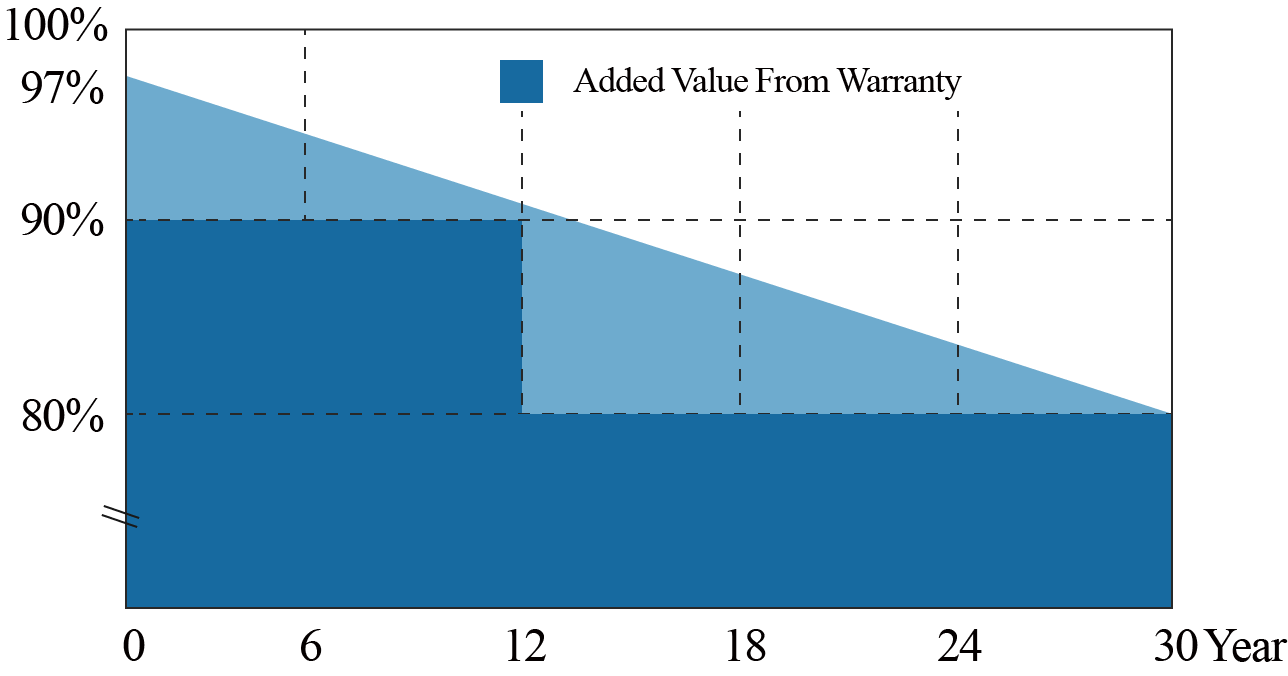 Certifications
ISO9001/14001
CE
TUV
IEC
61215
61730
Safety Class II