Earth Bars are the common point to group together your Earth continuity and equipotential bonding conductors to create a connection to the external earthing system. Earth bars are typically located in a buildings' control room and act as the switch board for your structure's equipotential bonding system. In other words, where it all comes together!
In most cases, a standard Earth Bar will meet your need, however, should you find that your project requires something a little more customized, our engineers will design and manufacture the earth bar to meet your exact needs. In our discussion below, we'll highlight the important features to keep in mind when selecting your standard or customized earth bar.
What Are You Connecting to the Earth Bar?
There are a number of ways and fixings.
In addition to knowing how many ways or terminations that you require; First, and foremost, you want to know what size conductors or earth lugs you will be connecting to the earth bar. Knowing which conductor size or terminal lug you're attaching will ensure that you select an earth bar with adequate spacing between your terminals and proper size fittings to create a safe connection.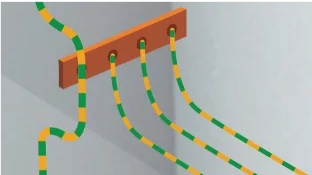 At Kingsmill Industries, we manufacture our standard Earth Bars with M10 brass fixings and 35mm spacing, allowing up to two 185mm2 cable lugs to be connected side by side to each other. If your project requires larger sized cable lugs, then you need to look at increasing the spacing between your fixings.
For Earth bars that require handling of multiple cable lugs larger than 185 mm2 (two 300mm2 lugs for example), we recommend you opt for 50mm spacing between fixings. Additionally, while M10 size brass fixings are included in standard orders and accepted under the British Standard 7430, we also offer phosphor bronze and stainless-steel fixings in various sizes to meet your projects specific requirements.
Lastly, when looking at your earth bar connections, there is one more consideration to keep in mind. An often-overlooked detail is whether your cable lugs have single or multiple holes in the palm. A standard earth bar will accommodate a one-hole palm, but if needed, we can manufacture your earth bar with parallel fixings to accommodate two-hole palms.
As Earth Bars are the common point for all internal and external connections, we want to make sure that everything is well equipped and installed properly.
For any questions you might have, feel free to reach out to us at [email protected], or contact us through filling in a form on our website. 
Do You Require a Disconnecting Link for Testing the System?
The next thing you want to figure out is if you want to have any disconnecting links, or "test links" in your earth bar.
A disconnecting link allows you to test the connection between your earth bar and your earth rods without having to remove any connections from the bar itself. Earth bars come with one (single), or two (double), disconnecting links. A disconnecting link allows a temporary break from the Earth Bar's connection to Earth to inspect and test the terminal connections in isolation of the earthing and/or lightning protection system.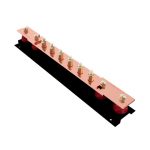 Another option, in place of a disconnecting link, is an outgoing way. An outgoing way is a modified disconnecting link that enables the connection to Earth to be isolated from the test link, allowing the test link to operate without the need to loosen or disconnect the direct Earth connection on the earth bar.
Let's run through what we've covered so far…
The figure below gives a summarized view of the various components that are found in an Earth Bar.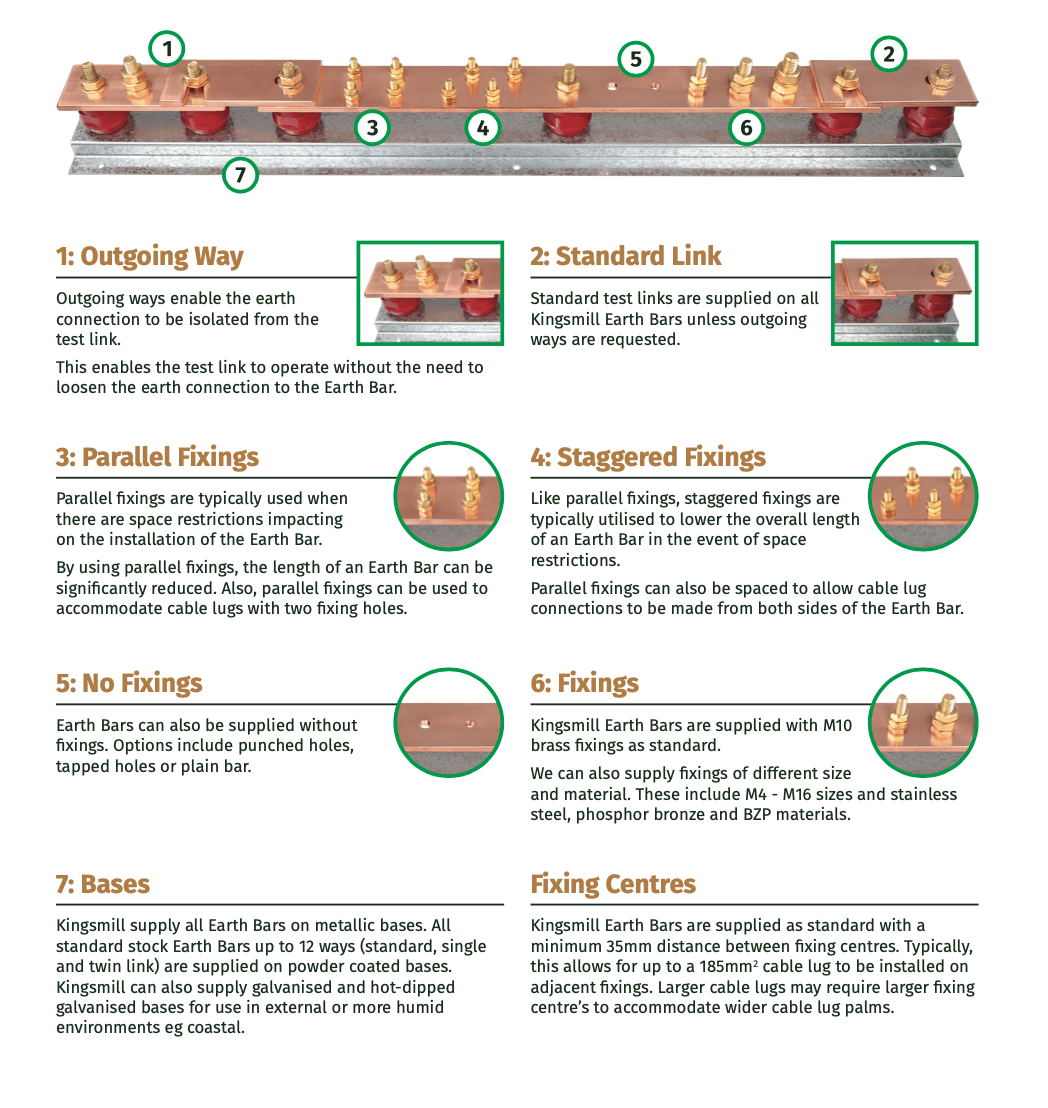 For more information about our Earth Bars, check out our products or download our catalogue
Where is an Earth Bar Installed? Should I Get a Tinned Earth Bar?
Standard Earth Bars are manufactured from bare copper. As most applications of Earth Bars take place within the interior of the structure, choosing copper in place of tinned, is usually not an issue in terms of corrosion. Yet, as some applications can take place externally due to structural limitations, we recommend a Tinned Earth Bar, specifically in humid conditions, to prolong product use.
Tin is a soft white metal. It is easily polished, scratch brushed or flow melted to give a bright finish. It is also non-toxic and not greatly affected by organic acids. Tin has great resistance to Sulphur compounds, water and air.
It is actually one of the least susceptible metals to corrosion.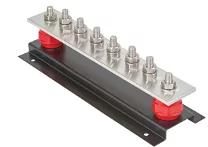 When you tin a copper bar, you provide additional protection against atmospheric corrosion furthering the product life if/when it is exposed to corrosive atmospheres. A layer of tin protects the copper in the Earth Bar from the formation of copper oxide and prevents oxidation, a process accelerated in external applications and areas of high humidity.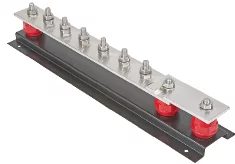 Quality Earth Bars 
At the end of the day, the Earth Bar is the bridge through which all currents will pass through on their way to earth. Therefore, it's critical that your Earth Bar is designed for adequate capacity and is built from quality materials that will not fail you or your structure.
We manufacture our Kingsmill Standard Earth Bars from 50 x 6mm pure hard drawn copper bars with sanded edges to give you a smooth feel without sacrificing capacity.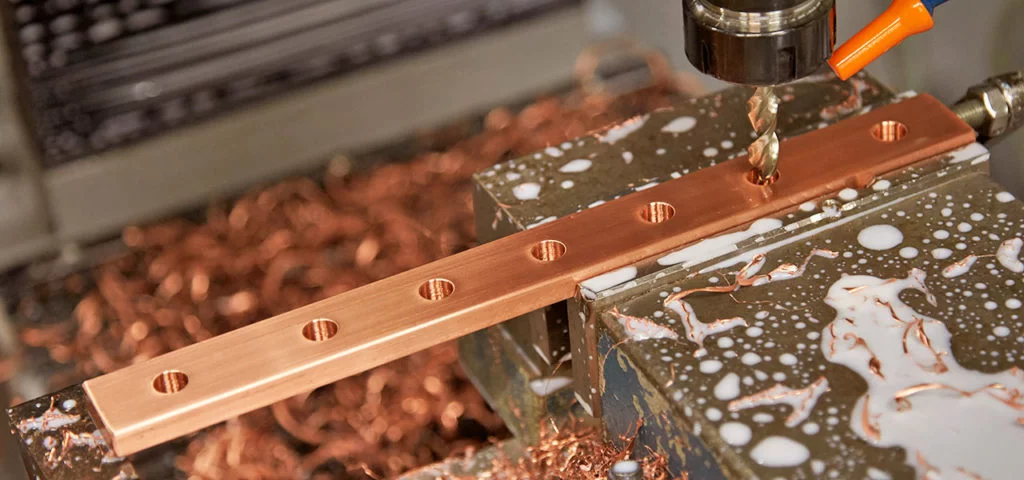 Additionally, our Earth bars are designed and manufactured to BS 7430 and International Standards. For utility applications our tested Earth Bar is tested and certified to meet the IEC 62561 & 62305 requirements for "CLASS H HEAVY DUTY". For quality earth bars, look no further.
Remember, Earth Bars are the common point for your whole Earthing System. So, let us help you make sure that your system is top notch and ready to fully operate to keep you and your structure safe. We are always ready to help you!
If you have any questions regarding this piece or require further information, please do not hesitate to contact us through our website to submit a query.