Since the industrial revolution brought electricity to cities on a mass scale almost 200 years ago, lighting columns have illuminated streets and dotted public spaces and entrances. However, they have barely evolved from their primary function or offer the reliability needed in the modern age.
While most people view lighting columns as nothing more than just a pole with a light bulb, in actuality, they define the aesthetic of a city, and most importantly, exist to illuminate our streets to keep people safe. 
At a time when technological advancements are replacing sub-par solutions, vandalism, theft, corrosion, and high replacement costs to this day are some of the most significant challenges that plague metallic lighting columns in various corners across the globe.
Unfortunately, these issues are often ignored since there's no way around them with current options.
Enter Kingsmill Industries – our lineup of lighting columns go above and beyond by introducing a novel approach to lighting that meets the needs of 21st-century life by preparing municipal authorities and property owners for the developments of smart cities.
Suitable for Every Terrain
Every year, storms wreak havoc across the globe, resulting in damages worth billions. A significant amount of that cost goes to repairing lighting infrastructure, particularly steel lighting columns that corrode over time.
Regions with high temperatures, high humidity, and rainfall throughout the year face major challenges maintaining and protecting steel lighting columns due to the damage to coatings from the environment that leads to corrosion. 
Corrosion, whether in coastal, desert or humid areas, is a major reason why most steel lighting columns require regular maintenance or need to be replaced altogether, costing even more in the long run when taking into consideration the amount spent during the lifecycle of a steel lighting column.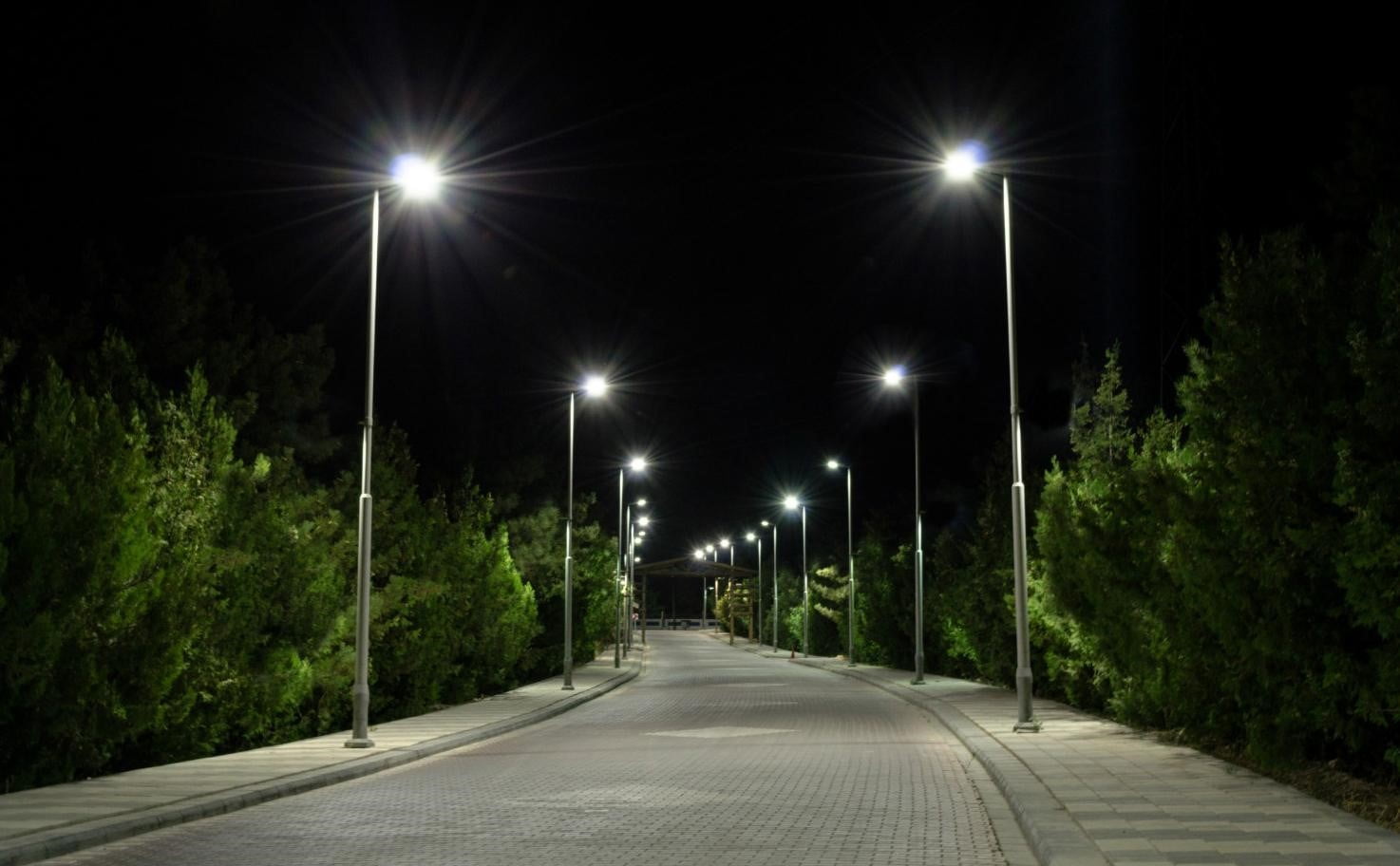 On the other hand, composites overcome these issues altogether since they are made of non-metallic materials that are resistant to corrosion yet highly durable, weather-resistant, and UV-resistant.
Our lighting columns are made from composite GRP materials – the same material used to manufacture aeroplanes and yachts, which are designed to withstand the harshest weather conditions, enabling property owners and municipal authorities to lower lifetime maintenance costs and have peace of mind.
In areas which are prone to corrosion, such as seaside promenades, desert locations, and towns near bodies of water, the deployment of our composite lighting column solutions is a game-changer that tips the scales and provides reliable illumination regardless of weather conditions for countless years.
The Urgency of Surge Protection in Street Lighting
One of the most significant causes of pedestrian accidents in intersections, parking lots, and highways across the world is that of poor outdoor lighting.
Often, such issues occur due to luminaire failure either through natural end of life or from electrical mains borne transient overvoltage within the power supply network that can render amenity and highway lighting inadequate.
Transient overvoltages can lead to the deterioration of electronic equipment over a period of time, not to mention the catastrophic failure that can result from lightning discharges to the nearby ground. 
Such issues can easily be prevented by deploying surge protection.
Sadly, the importance of surge protection is often overlooked and only comes into the spotlight after it's too late.
At Kingsmill, we value safety and reliability above everything else. As experts in surge protection, we recommend staying one step ahead of threats by installing industry-tested SPDs not just in the network distribution cabinets but also close to the luminaire itself. Thus, ensuring the integrity of lighting equipment and protection of pedestrians and drivers from the dangers of unlit roads.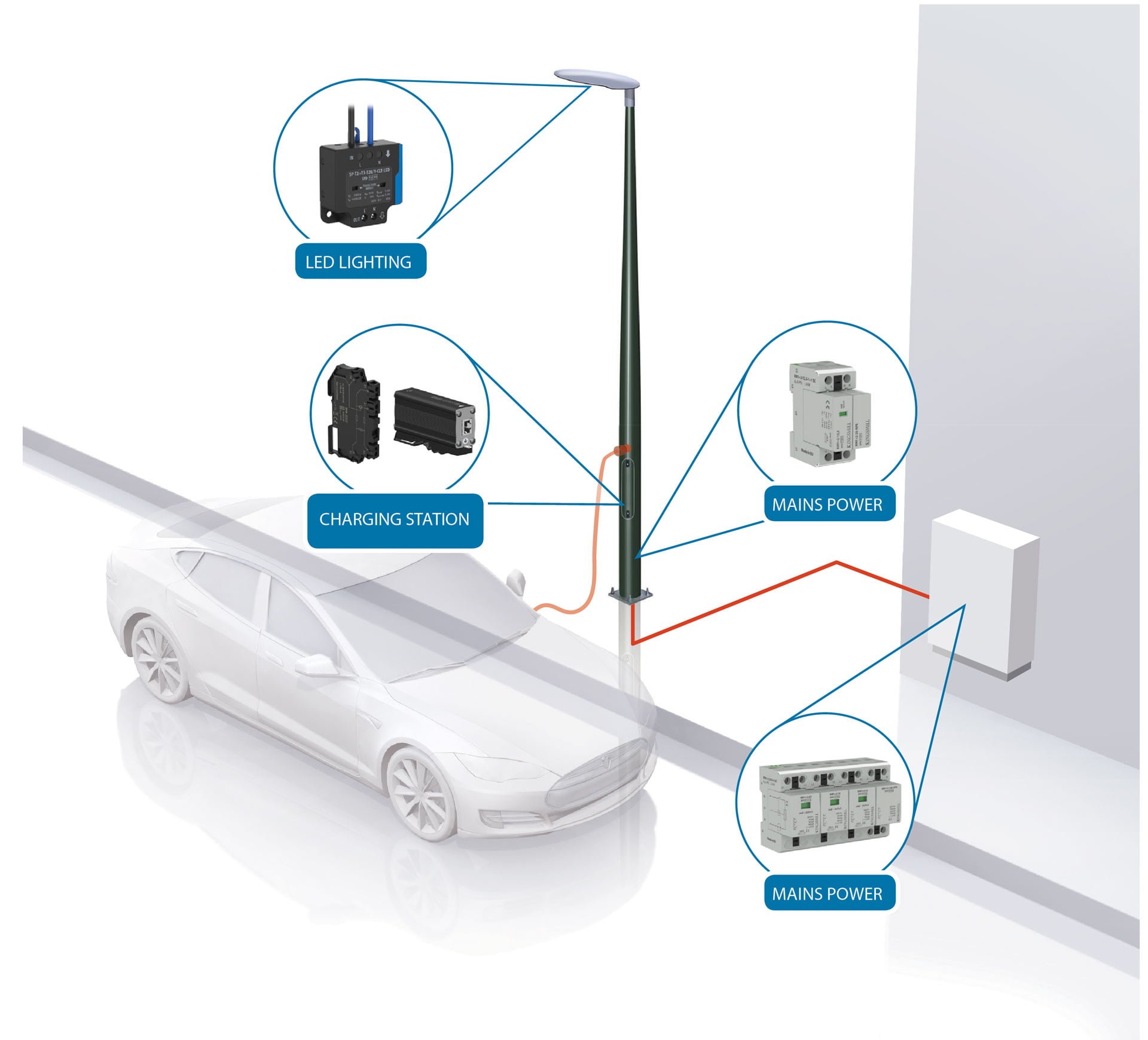 Modular Design for the Modern Age
The needs of people in this day and age are changing fast. As a result, various features are often integrated into one device; your smartphone is a prime example. 
But what if a lighting pole could do the same?
Our lighting columns can be fitted with additional components such as speakers, Wi-Fi solutions, and electric vehicle charging stations.
As the adoption of solar power increases and people seek to reduce their impact on the environment, our lighting columns can also be equipped with solar panels to provide self-sustaining illumination, reducing the overall energy consumption needed to keep lighting columns turned on.
In one particular scenario, a customer reached out to us to install a lighting column that could also be used to provide Wi-Fi to an area close to a railroad, necessitating a non-conductive approach to prevent safety hazards and signal interruptions. 
Faced with a tight deadline, we rapidly deployed our lighting solutions in record time due to their lightweight nature and ease of installation.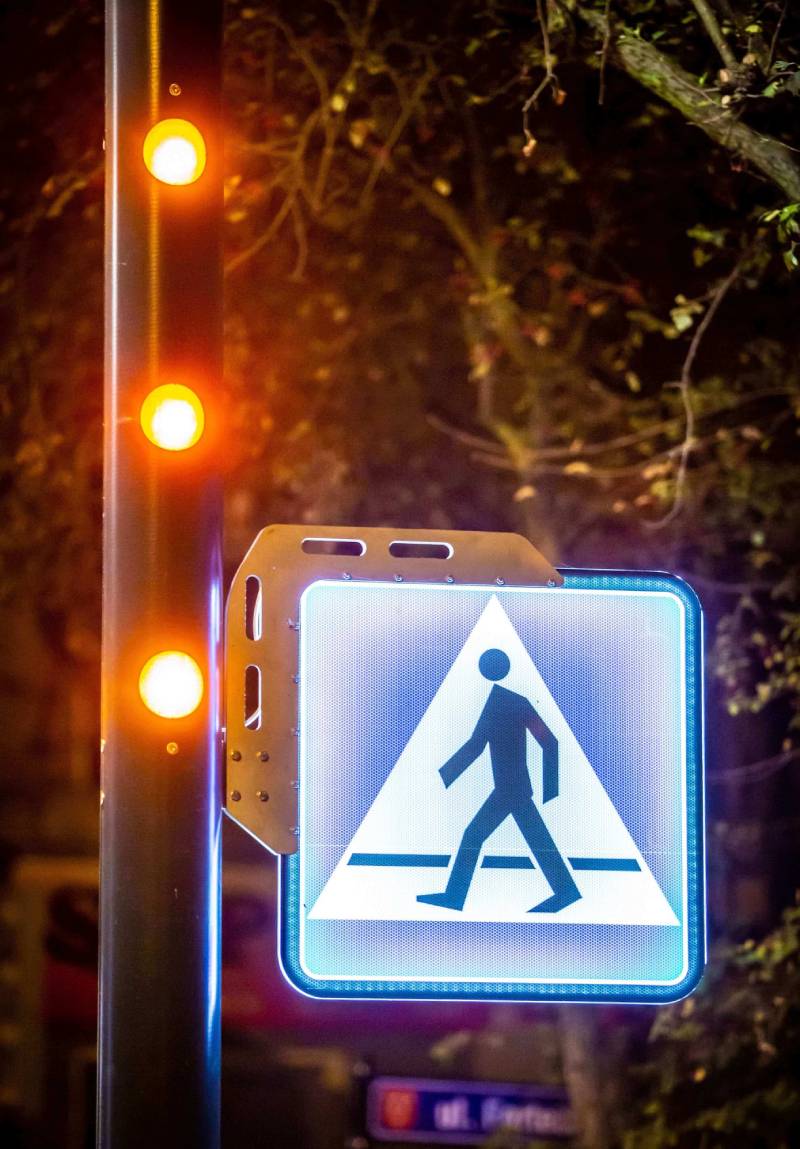 Lower Lifetime Costs
While some might say that composites are more expensive than traditional steel, the lifetime costs associated with steel diminish the initial costs of a composite solution.  
Because let's face it, public lighting columns rarely get repaired in time, and it all comes down to the huge price associated with their maintenance or replacement.
Why? 
Considering the number of lighting columns needed in one street or entrance, the yearly maintenance costs of metallic lighting columns force many to make a tradeoff that impacts public safety.
That's why our lighting columns are made out of GRP fibreglass, a composite material that by design is durable, corrosion-resistant, and non-conductive, providing engineers and city planners with a set it and forget it solution.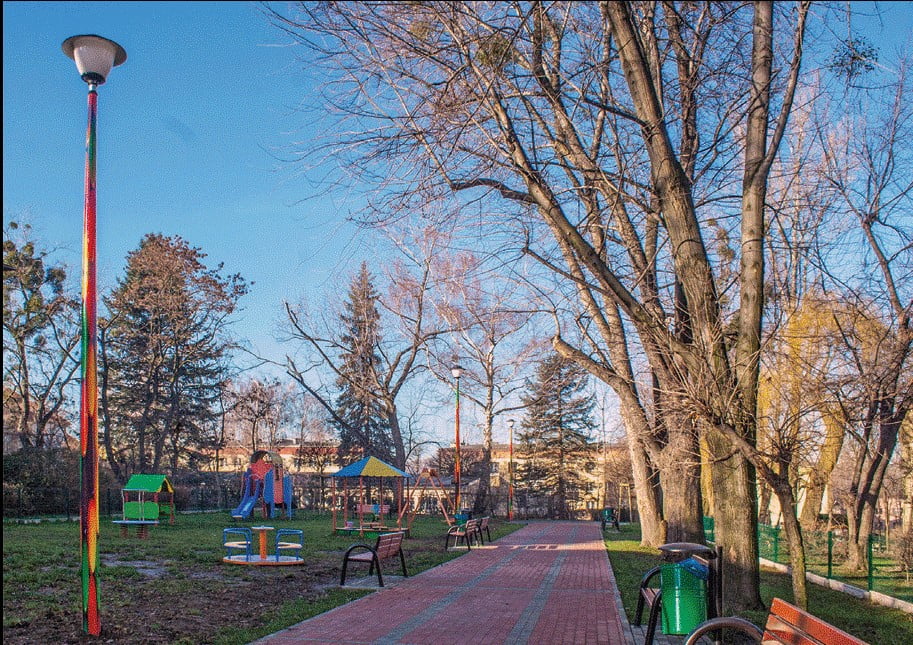 The lightweight nature of our lighting columns also allows them to be carried by two people, reducing the need for large-scale transportation operations and installation crews.
What Types of Lighting Columns Does Kingsmill Offer?
We manufacture a broad range of lighting columns that go beyond innovation and give customers added value because we recognise that people need more than just light; they need solutions.
Check out our lineup:
Manufactured with high strength parameters and complying with BS:EN 40-7, BASICPOLE columns are available in a wide range of RAL colours.
High strength parameters

Comply with BS:EN 40-7

Easy to assemble

Passive safety

100% recyclable

Lightweight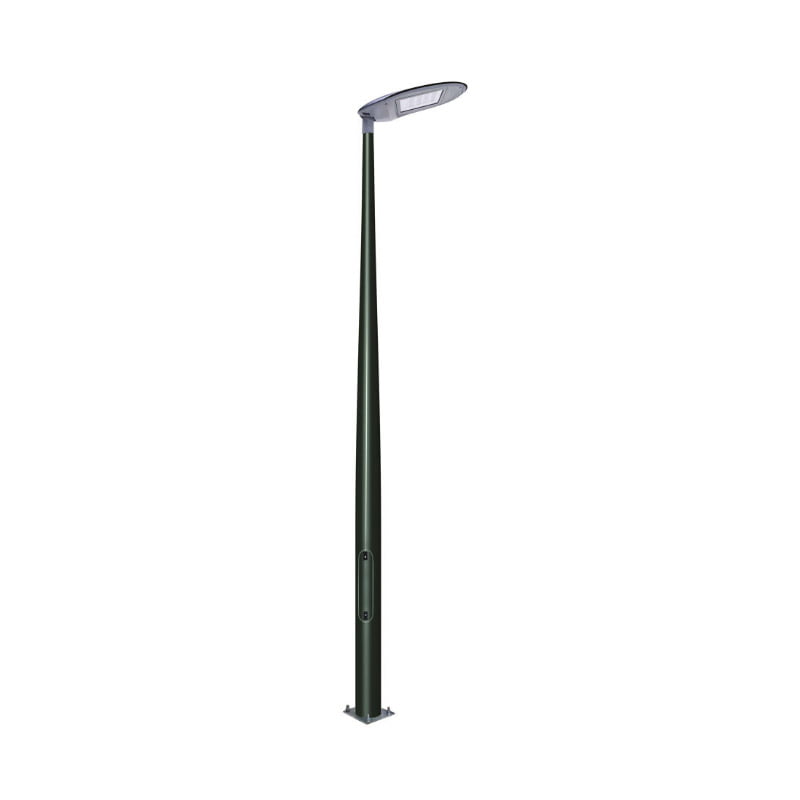 SMARTPOLE offers adaptability and additional functionality.
These bespoke columns can be adapted into user-friendly pedestrian crossing points, intelligent public information points, or Wi-Fi hubs.
Innovative technology

Endless versatility and modular design

Increased functionality

Pedestrian crossings

Solar PV cells can be incorporated (self-contained columns)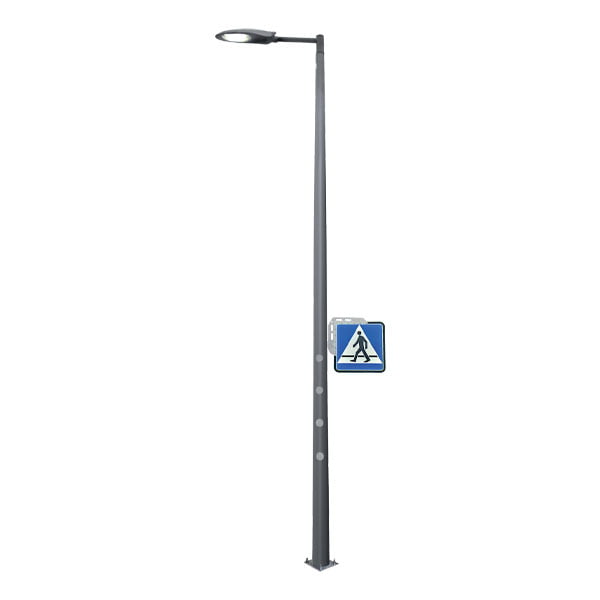 DESIGNPOLE offers a ground-breaking opportunity for customisation with the addition of graphic images
directly to the lighting column, protected from damage by the outer gel coat. DESIGNPOLE can also be
illuminated from within, providing attractive landscaping features and a supplementary light source.
Ground-breaking customisation – addition of graphic images

Manufacturing process ensuring that the pattern is protected from damage and vandalism

Potential for internal lighting

Non-conductive

Lightweight

High mechanical resistance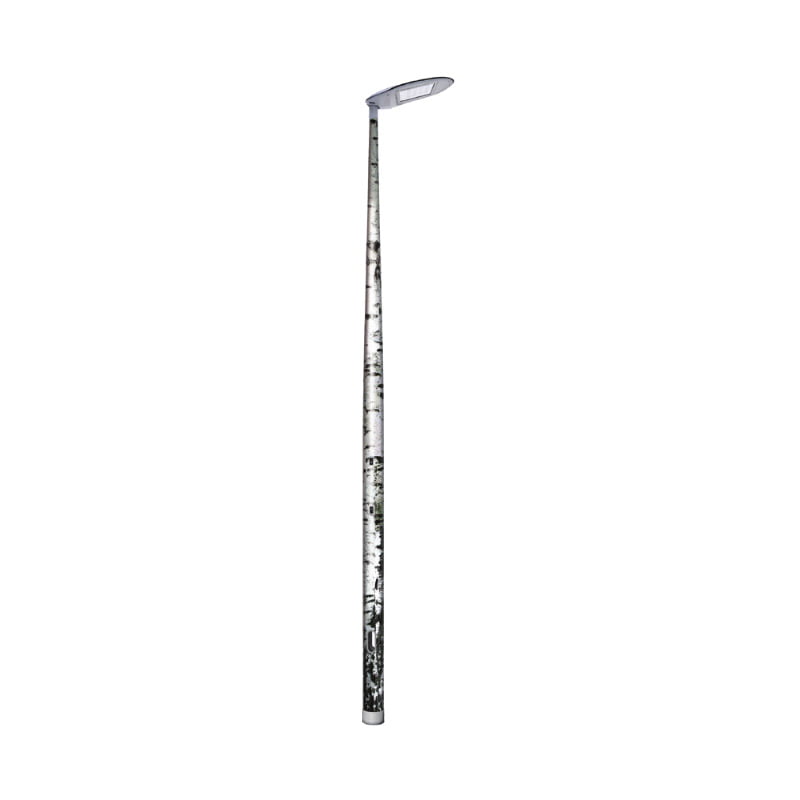 Ideal for decorative street lights and garden lighting DECORPOLE incorporates a decorative base,
providing an elegant silhouette to blend in with classical architecture.
Decorative base – provides an elegant silhouette

Available in any RAL colour

Elegant design

No scrap value

Lightweight

Composite or composite/aluminium material

LED strips illuminate the base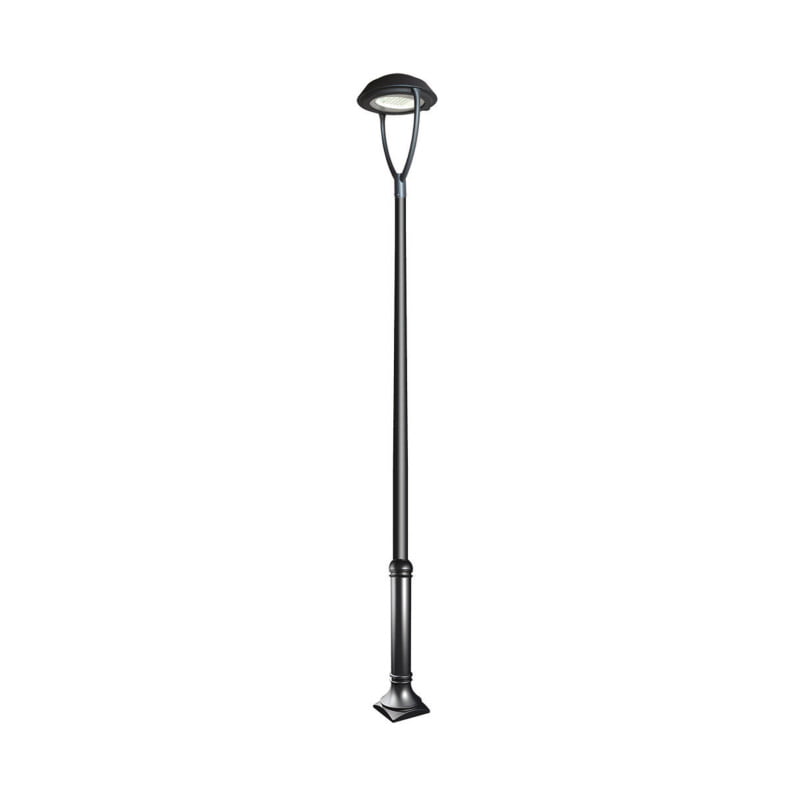 PASSIVEPOLE is a passive safe composite column. The safety rating of the PASSIVEPOLE is 70 NE 2.
Passive safety

100% recyclable

Lightweight

Complies with BS:EN 12767 and BS:EN 40-7

Passive safety rating of 70 NE 2

Perfect for roadsides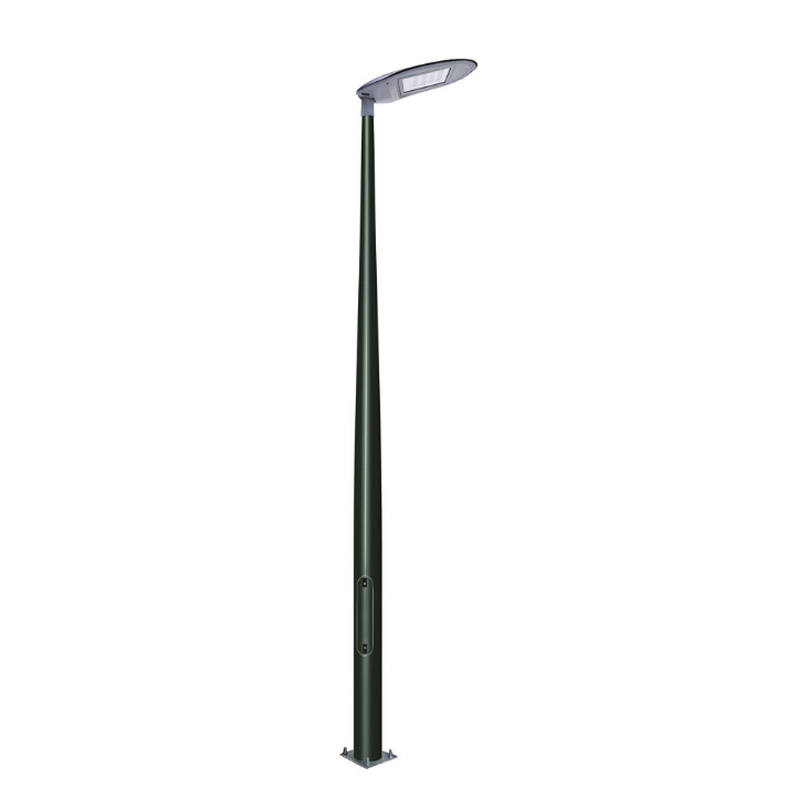 We're at Your Service
As the trusted supplier of reliable lightning protection equipment and lighting solutions, we are committed to providing you with the best, most comprehensive standard-compliant systems.  
To learn more about the lighting columns that Kingsmill offers, make sure to visit the guides section found on our website
Check out our catalogue to take an in-depth look at our novel lighting solutions to meet your needs.
Need modern lighting? Get in touch with us today to step into the future.
Feel free to contact us anytime at: 
+ 44 1773 510001
[email protected]